Our Galleries
Sasha Grey

Anita Dark

Ashley

Avery Adams

Thea

Jenna Haze

Natalia Cruze

Cody Milo

Bunny Luv

All Galleries
Daily Photo
Weekly Video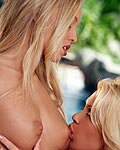 Featured DDGirls Covergirl Christine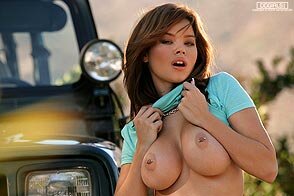 This vuluptous vixen has a most exotic look and way about her. Very shy and unassuming we shot Christine on a hot summer day in the Santa Monica mountains. She's obviously a quick learner as we heard only weeks after we shot her that she'd signed a contract for hardcore. Here's an innocent first look at her before all of the, well you know..........
I'm concentrating on a particularly interesting region of the world today, the South Pacific, and highlighting two foxy chicks whose ancestry comes from this unique place. Amassed with thousands of lush islands, each in turn surrounded by warm, tropical, turquoise blue waters, this area of the world conjures up images of beauty and exotic creatures.

High up on that list of exotic beauties is the super sexy, Lily Thai.

Having roots in Thailand and French Polynesia, Lily Thai has the shear, long black locks that we'd all love to grab a hold of, and with her ultra perky boobies (pierced no less) and a tiny, tight ass, it's a wonder why I haven't mentioned her sooner…. PS. She's also an adult star with a wickedly sexual edge!!
My next pick hails from the amazing islands of Palau. Leilani has one amazingly smooth body (I had to help her with a couple poses and her skin could be the softest I've ever touched), and her tan complexion along with her darkened nipples is a great combination. Add all that to her laid back, "island" persona and you'll agree she's one you wouldn't want to let get away.
Technorati Tags: DDGirls, Daily Word, Asian, Model, Thai, Blog